It was business as usual for Romania as they were forced to a goalless draw at home by Denmark.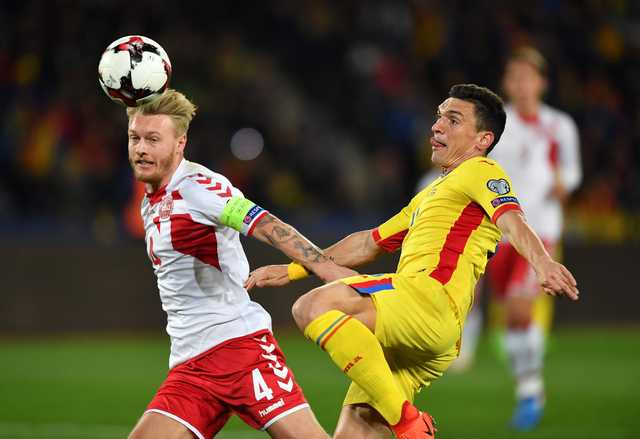 The result from the World Cup Group E qualifier leaves the hosts in fourth place after five games. Romania have now failed to get any goal in four straight matches for the first time since the 1930s.
Montenegro and Denmark have garnered seven points, a point ahead of Romania. Poland top the group with six points above the nearest competitor; their 2-1 away victory over Montenegro helped.
The result against Denmark means Romania are yet to get their first home victory in the qualifying series. German tactician ChristohpDaum has supervised an unimpressive run that is threatening to end his role in the Romanian senior team.
The Danes needed to get the results in the game to keep their hopes of appearing in Russia next year alive. The game was moved from Bucharest due to likely crowd trouble but the Cluj venue was still a hostile one. A loss would have been catastrophic especially if Montenegro forced the Polish side to a draw. This backdrop made them start attacks on their opponents early in the game.
The Danes wasted several chances that they had. Premier League star Christian Eriksencame the closest but he still didn't score. The next game is now very crucial to their hopes as they play Kazakhstan on June 10. It would be very disappointing that the team that boasts of top stars like Eriksen, Kasper Schmeichel, Andreas Christensen, Thomas Delaney, and RizaDurmisiwould miss out of the biggest event in international football next year.