FC Midtjylland of Denmark has decided not to sign Nigerian U-17 forward Wilson Ubani. The Danish Superliga side has been on the trails of the youngster since the African U-17 championships but have now decided to discontinue their interest.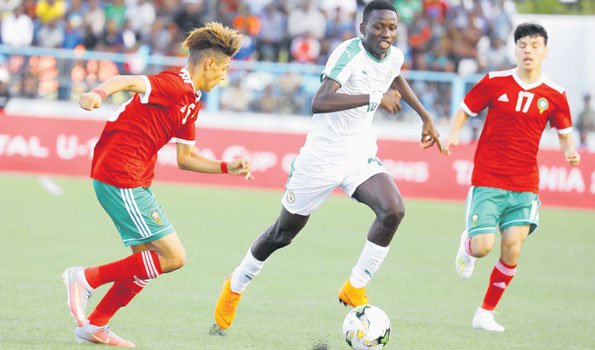 Youths at the lower levels have always faced the high task of living up to the standards they set at youth tournaments, making the serious pursuance of any signature of sorts rare but Nigeria's underwhelming performance at the just concluded U-17 FIFA World Cup played a part in the Danish side's decision.
After scoring 3 goals during the African u-17 Championships hosted in Tanzania early this year, Wilson Ubani became the target of a host of teams but FC Midtjylland of Denmark was the favorite to sign the Golden Eaglet.
Following Nigeria's poor performance in Brazil then, the momentum kind of died off.
That wasn't the only reason. After being the top striker for the Eaglets at the African Championships, Wilson Ubani failed to make himself the undisputable starter at the world cup. He found himself 4th in the pecking order and this made playing time at the world tournament non-existent. Certainly, making it hard for Midtjylland to check how the subject of their transfer decision would fare against the best at the world stage.
A bigger part of the disappointment is how Ubani and his agents handled the situation in the beginning. Failing to make the best of decisions.
According to reports, Midtjylland was more than ready to put pen to paper shortly after the African Championships but Ubani and cohorts decided to wait it out. For them a stellar performance at the world tournament meant they could command more millions in signing fee from Midtjylland or any other team interested in the youngster.
If only they knew what was in stock for Ubani at the world cup.